We much look forward to welcoming visitors to our next NGS opening on Monday 1st May.  We have decided to open the garden earlier than published in the yellow book because the village shop is offering barbecue lunches from 12.30pm.  These will be served in our very beautiful church, which is worth a visit anyway!  The profits from the barbecue and teas will go towards maintaining the village shop, which is a community activity.  It will also be open during the day.
What a difficult patch of weather we have had!  The tree peonies are just beginning to flower and if we have a warm weekend they should be a good show for Monday.  Our photograph shows one of our earlier plants now in full display.  The Cherry, Malus and Magnolia have all blossomed beautifully this year and I am pleased to say that there are still some lovely examples for you to see.  We will also have some interesting plants on our plant stall.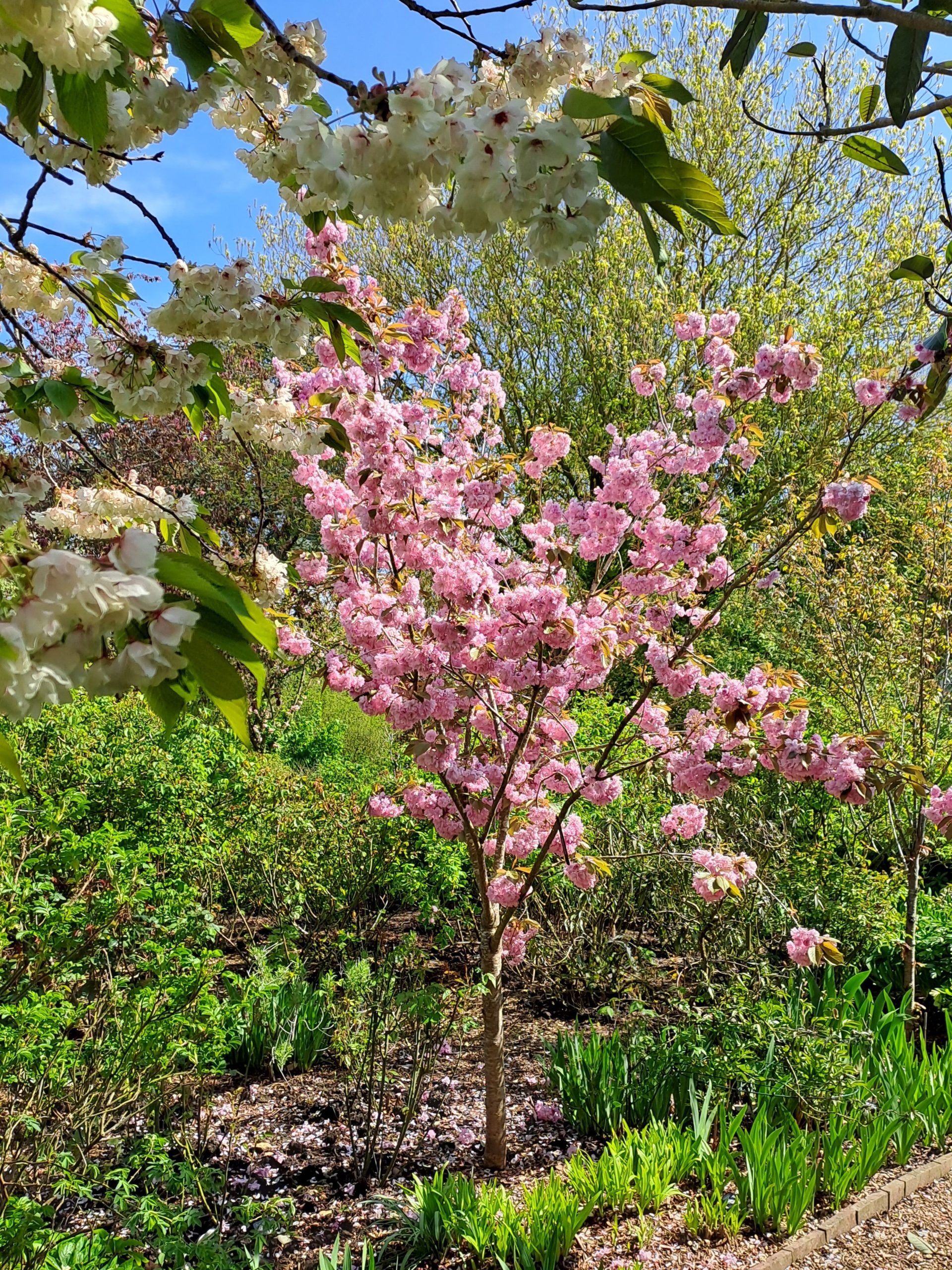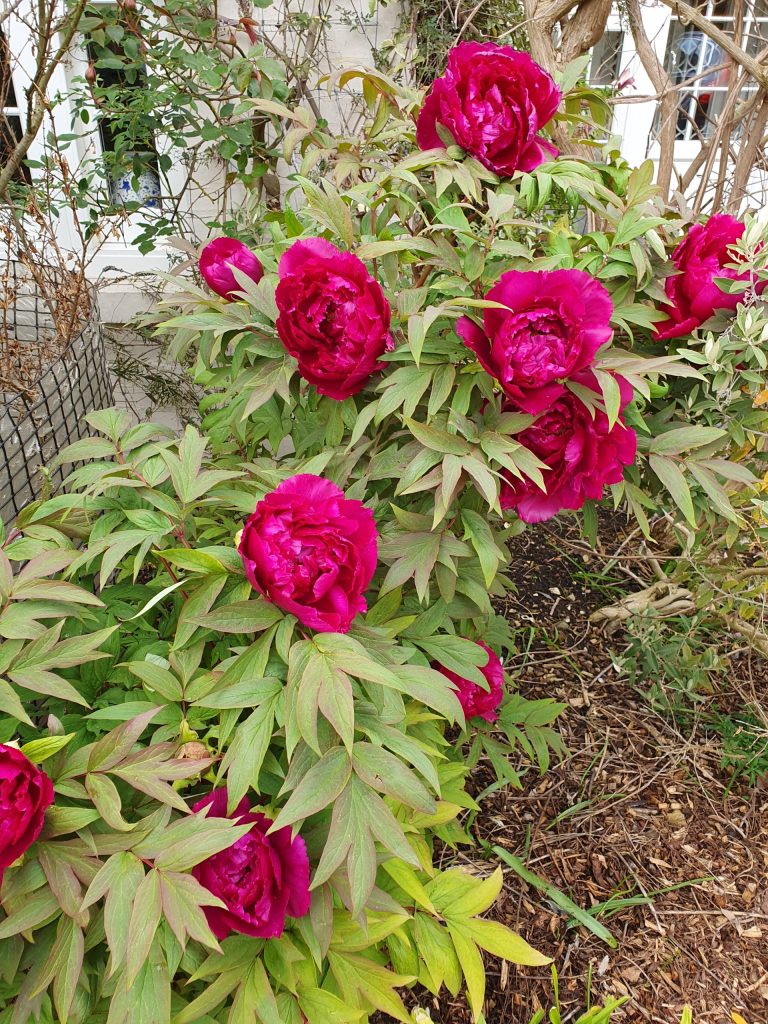 So, we hope very much that you will join us on Monday where we are giving the first 100 visitors a glass of bubbly to join with us in celebrating our 58th wedding anniversary.  What a brave bride Jenny was to get married on Labour Day!